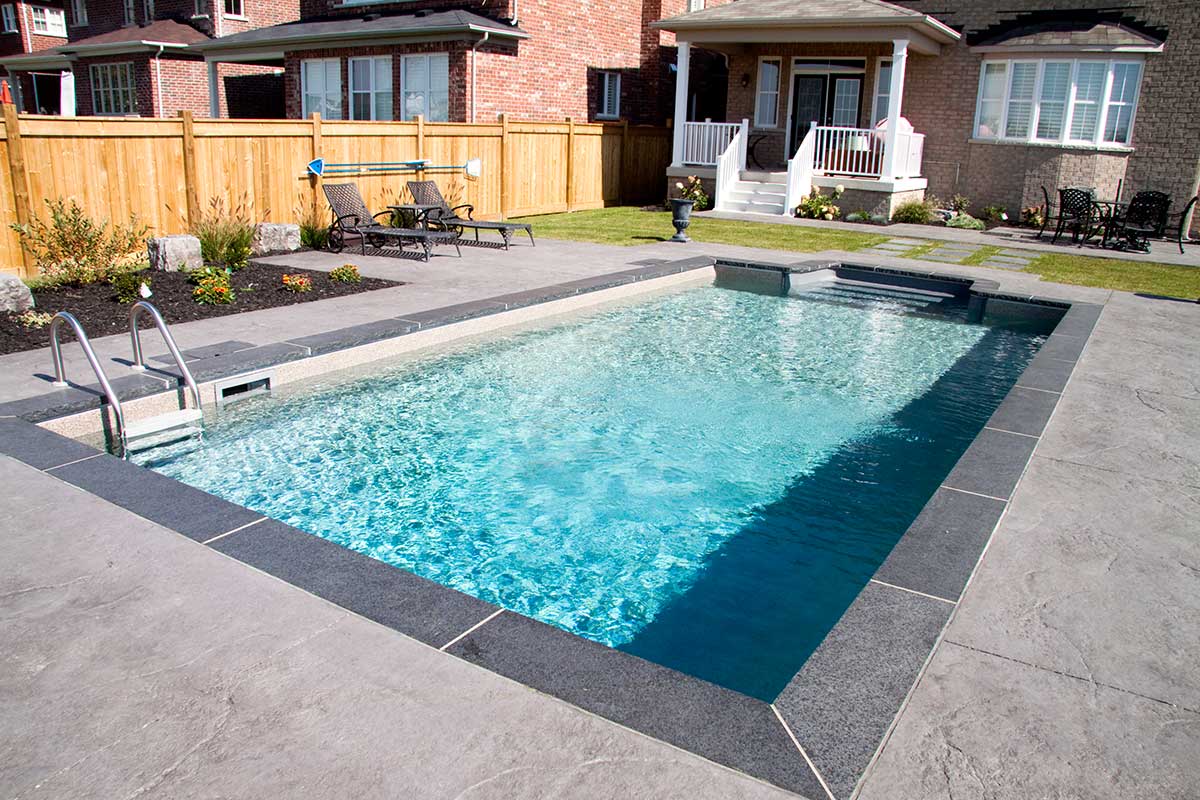 Swimming Pool Installation Mistakes That Homeowners Make
Swimming pool installation is a significant investment for the homeowner and, as such, it should be entrusted to an experienced and reputable custom pool builder. It is a complex construction process that requires both the installation of the pool itself and a professional landscape design that is aesthetically pleasing as well as functional.
While the end result of all swimming pool installations is essentially the same on the surface (i.e.: a visually-appealing structure that can provide endless hours of enjoyment and relaxation for family and friends) no two pools are ever actually identical. There are several other factors, above and below ground, which must be considered by a custom pool builder and/or by the pool owner, which can make each pool installation unique in its own right.
In addition to specific pool and landscape design, other considerations include:
Type of pool – above-ground or in-ground
Type of pool material – vinyl-lined, fiberglass, or concrete
Initial installation costs
Ongoing maintenance costs
Accessories – slides, ladders, diving boards
Decking and lighting
Heating and filtration systems
Water features such as waterfalls, fountains, hot tubs, etc.
Safety and security features
Without attention to such details, the pool owner may end up overspending both initially and/or over the long-term and thereby never truly realize the pleasure and enjoyment they envisioned when they first decided to invest in a pool. By contracting the services of a custom pool builder and taking advantage of their expertise in terms of pool designs, the anticipated joy of installing a pool can and will become a reality.
9 Mistakes That People Make When Having a Swimming Pool Installed
Based on the cost of installing/investing in a swimming pool and the uniqueness that can be associated with each installation, it is very important that the pool owner allocates an appropriate amount of time to:
Researching and selecting the right custom pool builder for the job
Assessing the best pool and landscape design for the space available
Establishing and standing firm on an installation budget
Here is a list of the most common mistakes that people make when they decide to have a swimming pool installed:
Buying based on price alone – A lower/cheaper installation cost can actually result in a pool that requires significantly greater long-term maintenance/operational costs
Buying based on visual appeal or aesthetics – The overall cost of installing and maintaining a pool is much more than what can be seen on the surface and a visually appealing pool could cost hundreds if not thousands more in installation fees
Insufficient research on custom pool builders – Selecting an inexperienced or sub-standard installer can lead to years of financial headaches with your pool
Choosing an incorrect location for the pool – Certain locations/directions within your property may actually result in greater maintenance costs and/or hydro bills
Choosing an incorrect size for the pool – Installing a larger pool just because you have the space for it will lead to increased maintenance costs and higher water bills
Neglecting to survey the property – Can have a negative impact on drainage as well as proper pool and landscape design
Overextending on the total budget and/or accessories – Trying to complete and install everything at the time of initial installation can be problematic in terms of both cost and completion time for the project (and therefore impact time for enjoyment)
Lack of consideration for safety and security – Unexpected additional costs may be incurred if proper safety features (and any by-laws) are not considered within the budget and in the work order/contract
Lack of attention to warranties and guarantees – The excitement (and haste) to have a pool installed may be diminished by a failure to read the contract's fine print
Many of these mistakes can be avoided by consulting/contracting an experienced and reputable custom pool builder, and the others can be sidestepped with buyer diligence in terms of budget management and/or a little homework or legwork.
Are you looking for experienced Toronto swimming pool contractors? Call Jones Pools today at 905-642-9522 or 905-862-0414 to discuss all of our pool and landscape design services. You can also call us toll-free at 1-866-265-0551.